Donald Trump wrong to share far-right videos - PM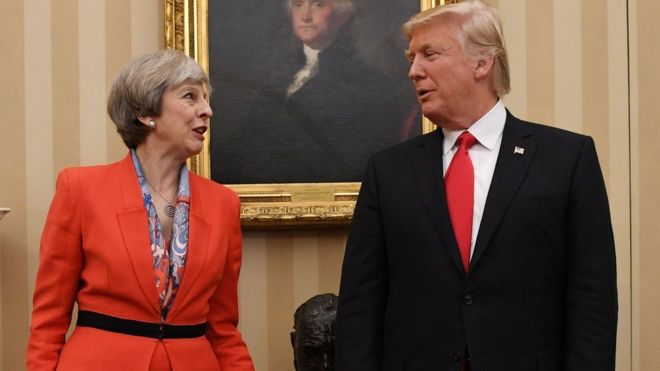 It was wrong for US President Donald Trump to retweet videos posted by far-right group Britain First, Downing Street has said.
Mr Trump shared three posts by the group's deputy leader, including unverified footage purporting to show Muslims committing crimes.
Theresa May's spokesman said Britain First used "hateful narratives which peddle lies and stoke tensions".
Labour's Jeremy Corbyn called the retweets "abhorrent" and "dangerous".
Britain First was founded in 2011 by former members of the far-right British National Party (BNP).
The group has grabbed attention on social media with controversial posts about what it deems "the Islamification of the UK".