Go to the link above for ALL the details
of the wonderful 2016 program.
And just in case you were not aware,
Kavisha is among that wonderful group of songstresses
who came up with the Billy Lids song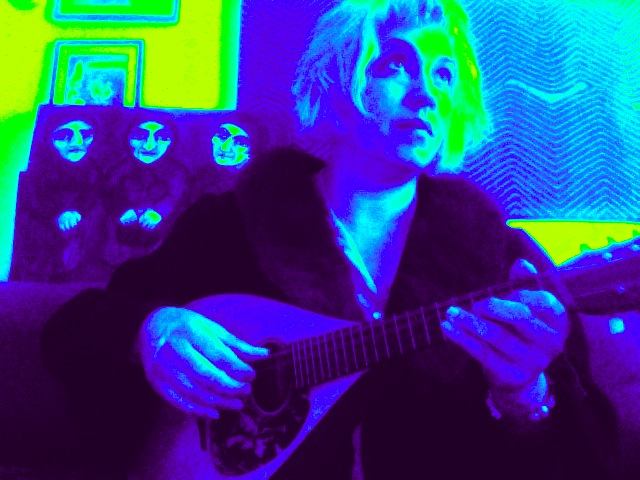 " Kavisha has a fantastic dynamic range with great colour and sweetness and she is not afraid to use it . I particularly love the vocalising she does throughout the singing of her songs . It brings a wild earthiness to the music which roots it firmly in the tradition . And tradition she has in plenty . She is obviously proud of her australian immigrant heritage and uses the italian and irish of this to great effect in her powerful songwriting... Her haunting unique version of " she moves through the fair ", is enough to make your hair stand on the back of your head..." Tony Caniffe , presenter of "The Raw Bar " R.T.E. Cork Radio.Ireland
"Kavisha's new album of centuries-old Italian folk songs is a beautiful thing to hear -
a great vehicle for these songs of the heart that have stood the test of time.
She plays guitar, mandolin and accordion
and the spare production lets her voice naturally shine."
Lucky Oceans ,ABC Radio National Weekly Planet.
"Riturnella is a beautiful collection of Italian folk songs from the 1400s onwards. These songs of love and loss from all over Italy are rendered starkly and exquisitely with Kavisha accompanying herself with some very fine guitar and mandolin work." Paul Barr, Readings Books and Music Magazine
"Con Riturnella, Kavisha ha realizzato un omaggio alle sue tradizionali radici con un'opera sensuale e risolutiva, sulle cui fondamenta ha sviluppato la sua personalità di cantante, scrittrice e musicista."Pino Lamberti , Il Globo.